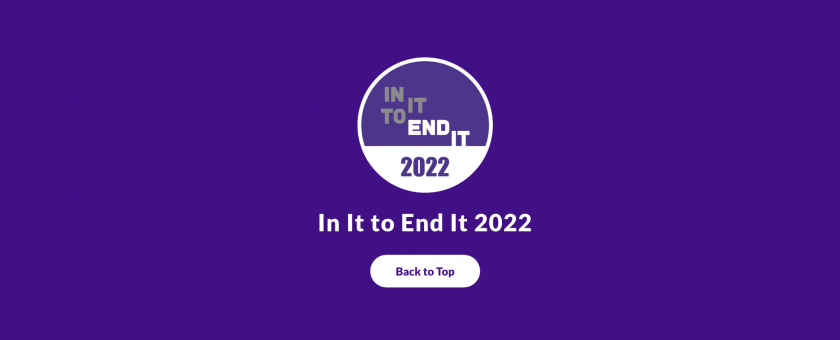 2022 / Jun / 30
In It To End It
In 2021, I participated for the first time in an event called In It To End It. It's a fitness-based awareness & fundraiser for the Bay Against Abuse Coalition.
A whole bunch of my fellow creatives donated prizes and, largely as a result of being able to offer so many cool perks, I was the top fundraiser for the event. Pretty sure it was on the strength of that, that Next Door Solutions asked if I would be willing to either speak live during the Zoom kickoff or record a testimonial video they could use to help promote the event in 2022.
Funny story: Public speaking terrifies me and I suck at videos. However, this is really important so I went with the option I was less likely to screw up, recording a video.
This year, I had to acknowledge my boundaries and accept that I just don't have the physical, mental, or emotional energy to organize another grandiose prize-laden fundraiser. So we decided to offer a single perk to donors, and recreate this iconic image of Olivia Newton-John by Herb Ritts.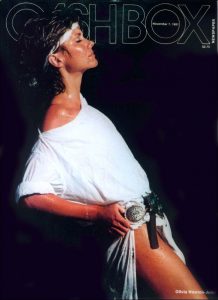 I think we did an okay job.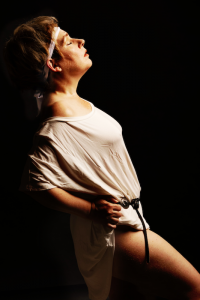 Then we decided to create a second version that would more closely resemble my reality for the month of July as I participated in a fitness fundraiser.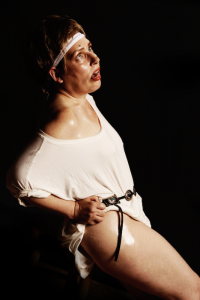 A signed copy of one or both of these photos can be yours, starting at a mere $10 donation. Go here to read all about that, the other things I'll be doing during the event, and my personal donation match.
And if you'd like to join the event, on Team Next Door Solutions or any other, you can do that here.

I was here and read this!