2022 / Dec / 02
We started observing the 25 Days of Drinkmas in 2020, a year that called for a booze advent calendar if ever a year called for a booze advent calendar.
We repeated the event in 2021, another year that absolutely warranted nightly cocktails for 3+ weeks straight, but it was cut short by some unexpected holiday travel.
And here we are in 2022. I'm trying to keep this light and fun, but this season started challenging me at about 10:00 a.m. on December 1st and shows no signs of letting up. But at least there will be fancy cocktails.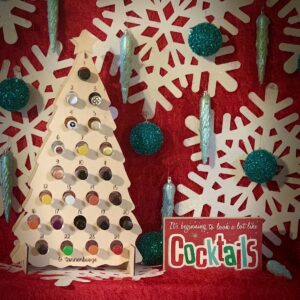 I was here and read this!