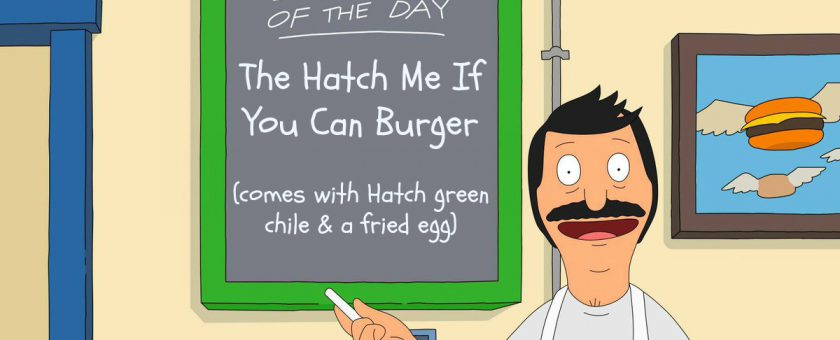 2019 / Aug / 12
Hatch Me If You Can
I had a goal in 2018. I had a lot of goals, actually, but one specifically. That goal was to make my way through as many of the recipes in The Bob's Burgers Burger Book as I possibly could.
I made five of the burgers in the book. In addition to those five, I created two original recipes for burgers of the day that appeared on the show after the book was published.
I also made four tribute burgers. One was for Kristen Schaal's birthday, and the others were burgers that never appeared on the show but that were in keeping with the puntacular delights served at Bob's Burgers. Pretty much any night we had burgers in 2018, I turned it into a Bob's Burgers night of some kind.
And if you think you haven't seen a total of eleven Bob's Burgers posts on this here blog, you are correct. So one of my goals for 2019 just became to finally post the rest of the burgers I made in 2018.
On July 9, 2018, as my husband was leaving for work, he happened to glance at the dry-erase magnet on the garage freezer. Listed there, among other things, were "chipotle black bean patties" and "green chiles", and he asked if we could have something for dinner that included those two things.
And the Hatch Me If You Can Burger was born. I didn't take many photos, and the "recipe" is really more assembly instructions.

It's a simple burger. A toasted bun, a little mayo, a chipotle black bean patty (there are a lot of good ones out there, I like either Morningstar Farms or Gardein), a slice of pepper jack cheese, some warmed Hatch roasted green chiles, and a runny fried egg.
A very simple thing. But like many simple things, oh so very very good.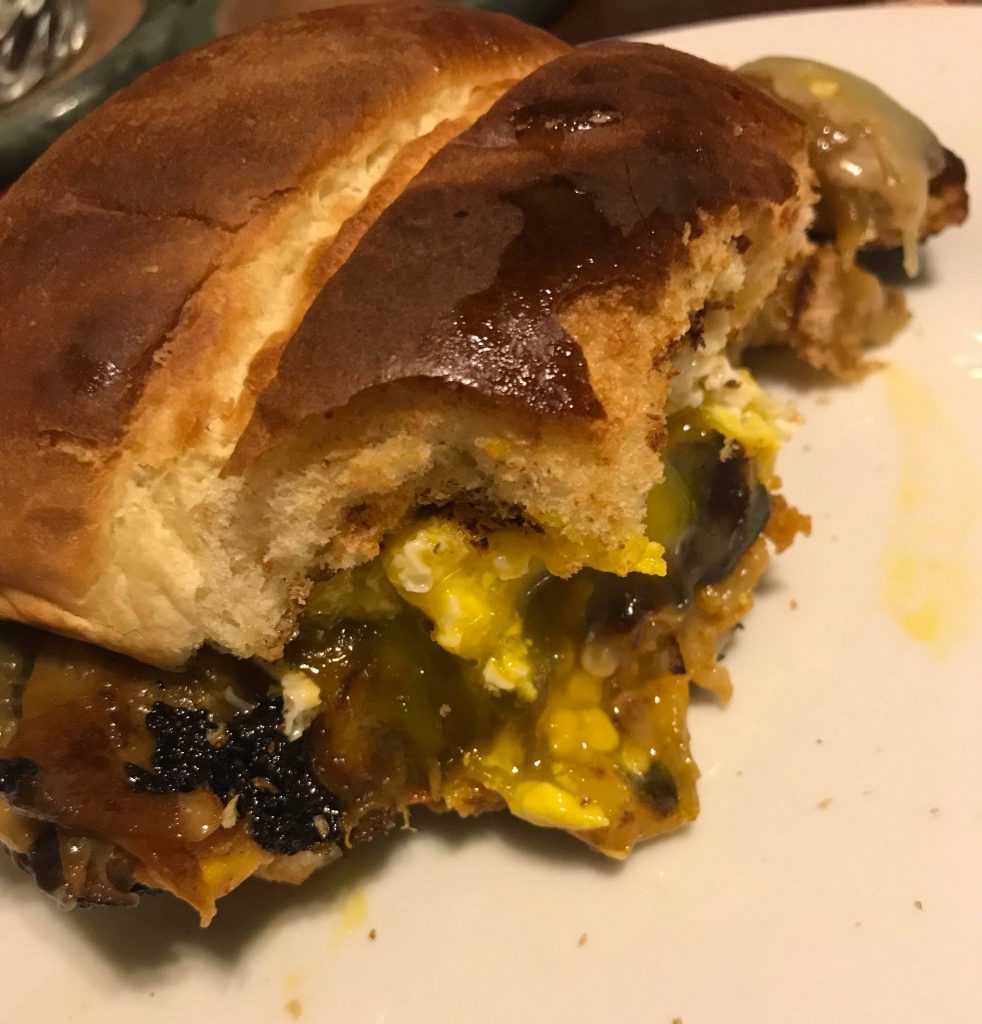 see all the Bob's Burgers posts
return to The Blog

3 people read this post.