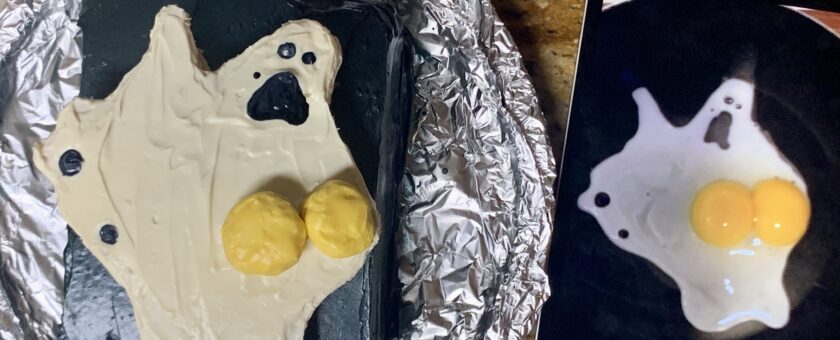 2022 / Oct / 12
The Ghost Egg Scared Of Its Own Tits Cake
Years ago, a friend posted this image on Facebook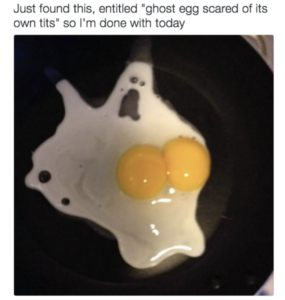 and I laughed hysterically for about 7 hours.
Flash forward to Spring 2022 when Duncan Hines released the Dolly Parton Baking Collection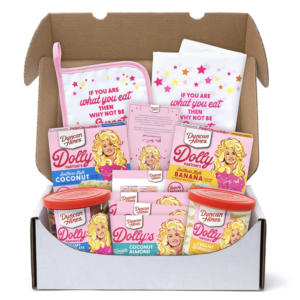 and I ordered it because Dolly Parton is a goddamn national treasure and I will never not support everything she does.
Flash forwarder to the first week of October 2022 when all those mixes were still sitting unopened and I decided Hallowe'en + Dolly Parton mixes = Ghost Egg Scared Of Its Own Tits Cake.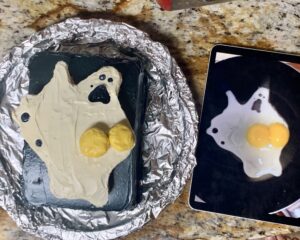 I could see as soon as I finished this cake the things I should have done differently, and the things I just didn't do well, and the things I didn't have the right materials for. I am already planning Ghost Egg Scared Of Its Own Tits Cake 2023.
This may become a yearly thing.

I was here and read this!