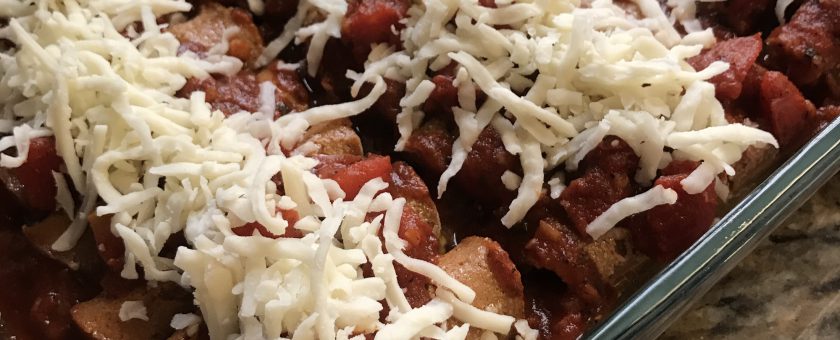 2020 / Jun / 16
Adventures in Lockdown: Bolognacotti
A few years ago, my husband awoke with a fragment of a dream clinging to his mind, a product of his subconscious eager to become part of his waking reality. As we were ingesting our respective morning psychoactives, he related to me the only part of this dream that really mattered:
"Bolognacotti."
"So, like manicotti, but…"
"Bologna."
"I can do that."
You may have guessed from my subtle use of the phrase "a few years ago" as the opener here that I didn't get on this right away. Not for lack of interest. The topic of Bolognacotti has come up since, many times. It just didn't ever find its way to the menu.
Until yesterday.
For those who didn't grow up with an Italian parent and eating this about twice a month for pretty much your entire childhood, manicotti is large pasta tubes stuffed with a ricotta cheese mix, often with some meat or veg included, and baked in a tomato sauce.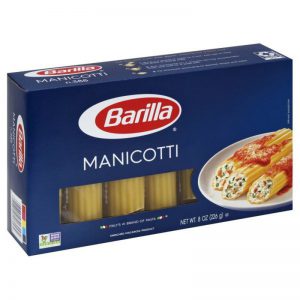 The first obstacle was that I don't eat bologna. Thankfully, that was easily enough worked around with the vegan bologna recipe from It Doesn't Taste Like Chicken.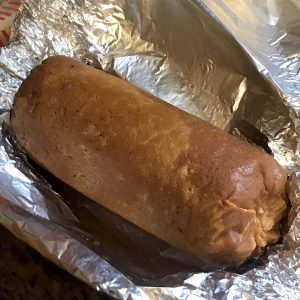 The next obstacle was that people seem to have gotten past their need to hoard toilet paper and have instead moved on to ricotta because I haven't been able to find any for close to a month. But there are many good vegan ricotta recipes on the Internet. I went with the one from The Simple Veganista and can recommend it wholeheartedly.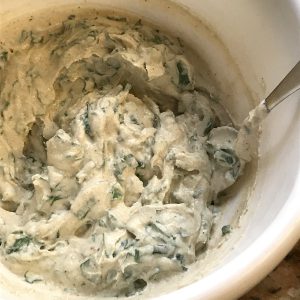 Between the vegan bologna, the vegan cheese, the cup of spinach I folded into the cheese, and the chunky tomato sauce, this whole meal was practically a salad and you will never convince me otherwise.
Slicing the bologna thin enough to roll proved to be a challenge, and I quickly realized my "tubes" wouldn't really be if I wanted any significant amount of cheese in them.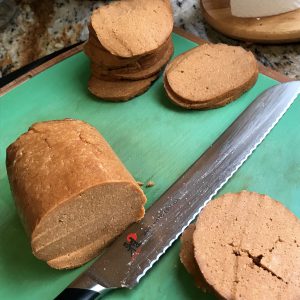 Which I did. Because cheese. So I resigned myself to the fact that the slices would come close enough to wrapping around the filling that I could place them seam side down and create the illusion of actual tubes.
The absence of meat and dairy also meant the absence of most fat, so to compensate for that I put a few glugs of olive oil in the bottom of the baking dish and coated the bologna slices as I filled them.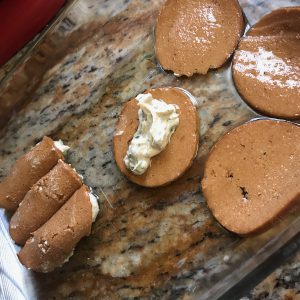 I kept the sauce simple because I'd already made meat and cheese from scratch that day and was frankly running out of steam. A large can of diced tomatoes, a small can of spicy tomato sauce, salt, pepper, basil, brought to a boil and left to simmer while I assembled the rolls. I kept most of the tomato chunks on top of the dish, poured the rest of the sauce around the edges, and sprinkled some mozzarella on top (I used dairy but swap for vegan or omit it if you want to keep the whole dish vegan).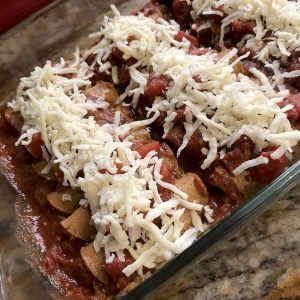 Cover and bake at 350F° for 20 minutes, uncover and let stand for 5 minutes before serving.
My only regret is not doing this sooner because it is ridiculous how good it was.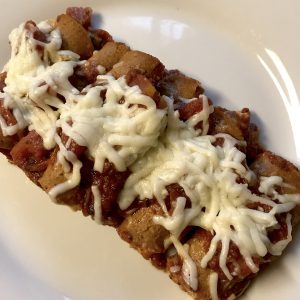 Dreams really can come true, friends. Never let them tell you otherwise.


return to The Blog

I was here and read this!