2012 / Aug / 15
What I Learned from Helen Gurley Brown
I have never purchased a copy of Cosmopolitan in my life.  In fact, it has rarely done anything other than annoy me with its covers featuring too-perfect women, too good to be true "lifestyle tips", too far beyond the average budget "must haves", its constant subtle implications that, happy though I may think myself, I could be doing better.  Nay, I should be doing better.
However, it must be said that the work of Helen Gurley Brown has had a profound impact on me and the way I live my life, an impact that has so far spanned 25+ years and will no doubt continue as long as I do.  I first read Sex and the Single Girl as a teenager, back in the 80's.  I have reread it several times since then.  And not a day goes by that I don't apply something I learned from that book to something I am doing that day.  I'm not single, and I'm no longer really a "girl" in the youthful sense of the word, but the lessons still apply, some even more so now than they did when I was younger and on my own.
~ HOW TO EAT HEALTHY MEALS WHEN YOU'RE BROKE
Before there were such things as Farmer's Markets and health food stores, HGB explained very simply and clearly how to maintain a healthy diet on a miniscule budget.  It involved nothing more than the most rudimentary of cooking skills and the willingness to pay attention to what you were putting in your body.  Nothing groundbreaking by today's standards, but back then it was.  I'm grateful to have learned this long before I was in charge of buying my own groceries and planning my own meals because, by the time I got to that point in my life, I was ready.
~ THE DIFFERENCE BETWEEN VALUE AND ECONOMY
Back when SATSG was written, the examples given read along the lines of "Don't spend $2 on a pair of everyday shoes that will last you three months, when you can spend $15 on a pair that will last you three years".  These days, you can't even buy a picture of a pair of shoes for $2, but the logic still holds; think things through, do the math, and figure out what's really in your best interests, even if it means holding off on a purchase for a bit while you save up enough to make the purchase worthwhile.
~ WHEN EFFORT CAN TAKE THE PLACE OF MONEY, AND WHEN IT CAN'T
Even the most economically-minded DIYer will have to face two realities sooner or later; sometimes you have to spend a little more on better materials, and sometimes you have to hire a professional.  Whether it's decorating your home, fixing your car, upgrading your computer, whatever you're doing, learn to recognize when it's to your and your project's advantage to spend a little extra to keep the whole thing from falling apart and costing you everything you've spent.
~ HOW TO LET SOMEONE KNOW YOU'RE REALLY LISTENING
Look them in the eye while they're talking.  You'll be amazed at how much they appreciate it, and how much more you actually hear.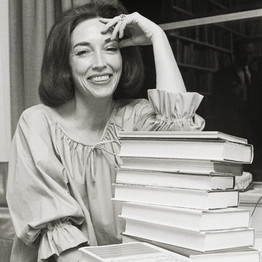 return to The Blog

I was here and read this!