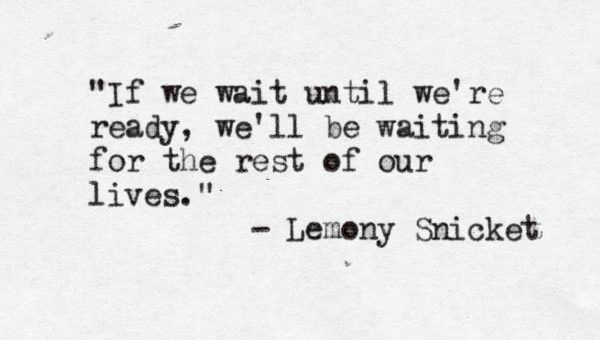 2018 / Jan / 16
Camera-Ready or Not
2017 was a year very full of both good and bad, and December proved to be a month of concentrated 2017. We finished our two holiday shoots for the year in late November, and my plan was to spend most of December focusing on the holidays, do a simple but fun New Year shoot mid-to-late in the month, and in mid-January start 2018 shoots in earnest.
Then December actually happened, and it was like an 80-grit revolving door of suck. Every day found a new and exciting way to make me sad and angry. December was the Baskin-Robbins of Bullshit.
Except for the outfits I found for my dogs at Grocery Outlet for $5 each. I actually found those in October, so I don't know how much that counts toward December Suck Mitigation, but they were definitely a bright spot in a monthlong dearth of bright spots.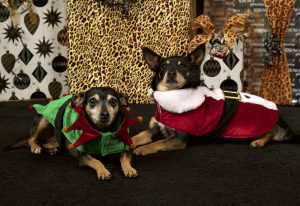 By the time Christmas Day rolled around, I was completely wrung out, not even done with the holidays yet, my house was still a huge Christmess, there was no way I was doing even a simple-but-fun shoot before the end of the month, and no foreseeable way I'd be back on a regular shoot schedule within 3 weeks. So I sent out a newsletter explaining that things would be quiet on the Poetic Pinup Front for the month of January while I got my house in some semblance of order, both literally and figuratively, and I would do my best to make up for the downtime in February.
It was the best thing I could have done for myself and, with some of the pressure off my life, I got amazing amounts of stuff done between December 27th and January 4th. So much so that a little voice in the back of my head started whispering "hey. you know what would be awesome? a shoot. like, tomorrow."
Bear in mind, "amazing amounts of stuff done" in no way translated to "clean house and tidy, accessible studio". Both house and studio were still a disaster. I could make room to hang a backdrop and set up the lights, but just barely, and not without further cluttering some other part of the house.
And Little Voice said "yeah, sure, just do that."
At that point I felt compelled to hit Little Voice with some rather harsh truths. It wasn't just the house and studio that were disasters. I was a disaster. During the month of December, I think I worked out a grand total of three times, and it showed. My face was blotchy and oily from stress, and the rest of my body was dry and flaky from winter. My hands were downright apocalyptic, as they usually are after a month of being washed upwards of 15 times a day while I'm baking. I'm not even going to talk about my eyebrows right now. My pedicures were on Boot Weather Hiatus. And the combination of cold weather clothes, an amazing husband who has absolute respect for my bodily autonomy, and not being in front of the camera since November equaled I couldn't remember the last time I shaved my legs. In short, I was about the least camera-ready I had ever been in my entire life.
And Little Voice said "yeah, so what?"
And I said "You know what, Little Voice…?



…you're right. So what?"
I wanted to get in front of the camera. I had spent a month creating in the kitchen and, much as I dearly love to bake, I wanted to express myself in a different medium. I wanted the creative exchange and solidification of ideas, the high-five moments when we captured on the camera what was in our heads, I wanted the process as much if not more than the product. I wanted to shoot, and that want existed completely independent of whether or not I believed I was in any condition to do so.
And that was a really beautiful feeling.
So I shoehorned a backdrop into a hastily-cleared space in the studio, brushed out one of my favorite wigs, broke out a new pink razor, and did what I could to regain some semblance of my camera "ready" self. The morning of the shoot, my left eye decided to puff up. Some days, that would have been enough to reschedule. This day, I got around it by just not putting any makeup on my lower lids.
Is that noticeable in the pictures? Yeah, a little. Is the rest of my general not-at-my-physical-bestness noticeable in the pictures? Yeah, a little. Do I care?
Yeah, a little. But honestly? Only a very little. My mental and emotional happiness with this day's work far outweighs any unhappiness I may have had with my physical self.
I'm really glad I didn't wait until I was ready.


return to The Blog

5 people read this post.