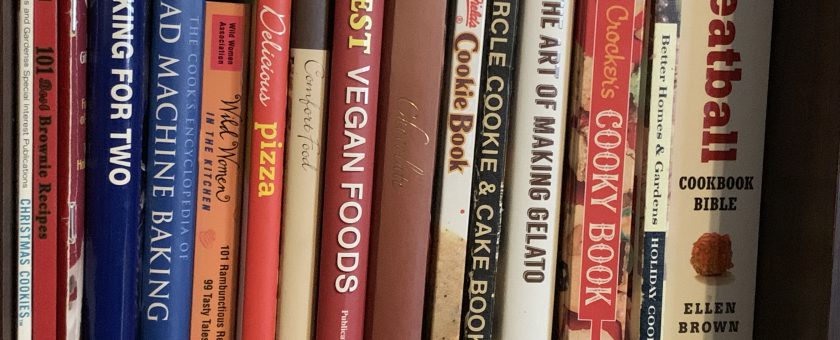 2020 / Nov / 25
If ONLY there were some way…
It's Thanksgiving Week in the US, and rapidly approaching the winter holiday season for all, which means people who don't cook or bake much any other time of year will be attempting to cook and bake things they may not have ever cooked or baked before. And for those people, very often that task will mean subjecting themselves to the beast that is The Food Blogger.
You know the ones. Those horrific monsters who have put in countless hours creating and perfecting recipes, building websites, honing their food photography skills, surviving the abomination that is the WordPress block editor without succumbing to the temptation to set the entire Internet on fire, all the while working day jobs and taking care of their families and dealing with all the minutiae of adulthood, who seem to think all that gives them some sort of control over their content.
Those appalling fiends who imagine that, just because they spent the time and money and energy and effort learning how to do something you don't know how to do and are sharing all of that with you at no charge, they get to determine how they share that information, instead of just presenting it to you on your terms.
Those filthy bastards who, sometimes at the end of a long day of working a job they don't like any more than you like your job, in the quiet hours when they're exhausted but the kids are finally asleep and they have the time and lack of distraction to actually string a few coherent thoughts together, those hateful savages start to believe that just because they also happen to be writers and not just recipe-spewing automatons, they can tell stories about their food.
Yes. I know. I'll give you a moment to compose yourself.
All better now? Because I do worry about you.
Okay, good.
What the food world really needs is a way for people to obtain recipes with no other content when all those people want is a recipe. A way to avoid subjecting themselves to the relentless humanity of the human beings behind food blogs.
If only there were some way.
Like, maybe, I don't know, somebody could get a bunch of recipes and put them all together for people? And group them by course, or heritage, or maybe even special dietary needs, or specific appliances?
And then maybe each of those recipes could have a number on it? And there could be a place where the names of the recipes had those numbers next to them, like, in a list, so you could go straight to that number and see that recipe and nothing else?
And then maybe this bunch of recipes with numbers could be available as a hard copy, so you could look at it anytime you wanted even if you weren't at your computer or, perish the thought, didn't have your phone? And maybe it could have some kind of protective cover on it so it would last for years? Maybe even with a picture on the front showing, like, what some of the food looks like when it's cooked? Or, wow take a walk with me here, maybe even more pictures, maybe even one for each recipe!
Call me crazy, but I think this could work.

I was here and read this!