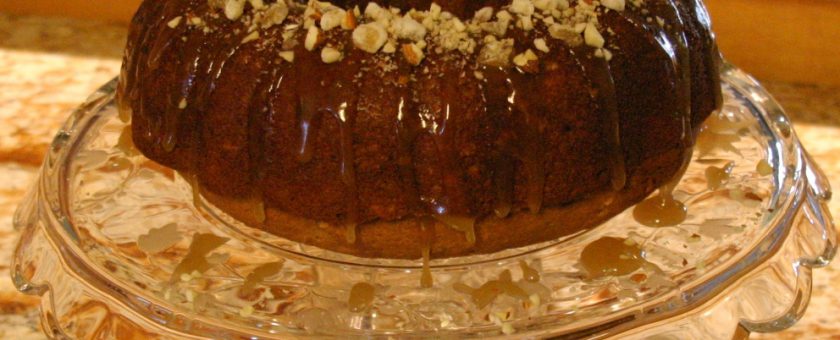 2013 / Nov / 20
Chiquita's Amber & Tan Bundt
As many of you are aware, November 15 is National Bundt Day. This is the third year I've observed the day by baking an original recipe Bundt cake, and the third year that there has been a unique emotional circumstance attached to the event. In 2011, I was on the verge of buying a house and, as I baked my Tiramisu Bundt in my tiny apartment kitchen, I knew it would be one of the last things I baked in the place that had been home for almost 15 years. 2012 brought the Avenging Dark Chocolate Bacon Scourge Bundt of Doom, the result of several sources of frustration and annoyance translating themselves into dessert.
This year, on November 13, I was told by a dear friend that one of the most amazing girls I have ever had the honor of knowing had passed away.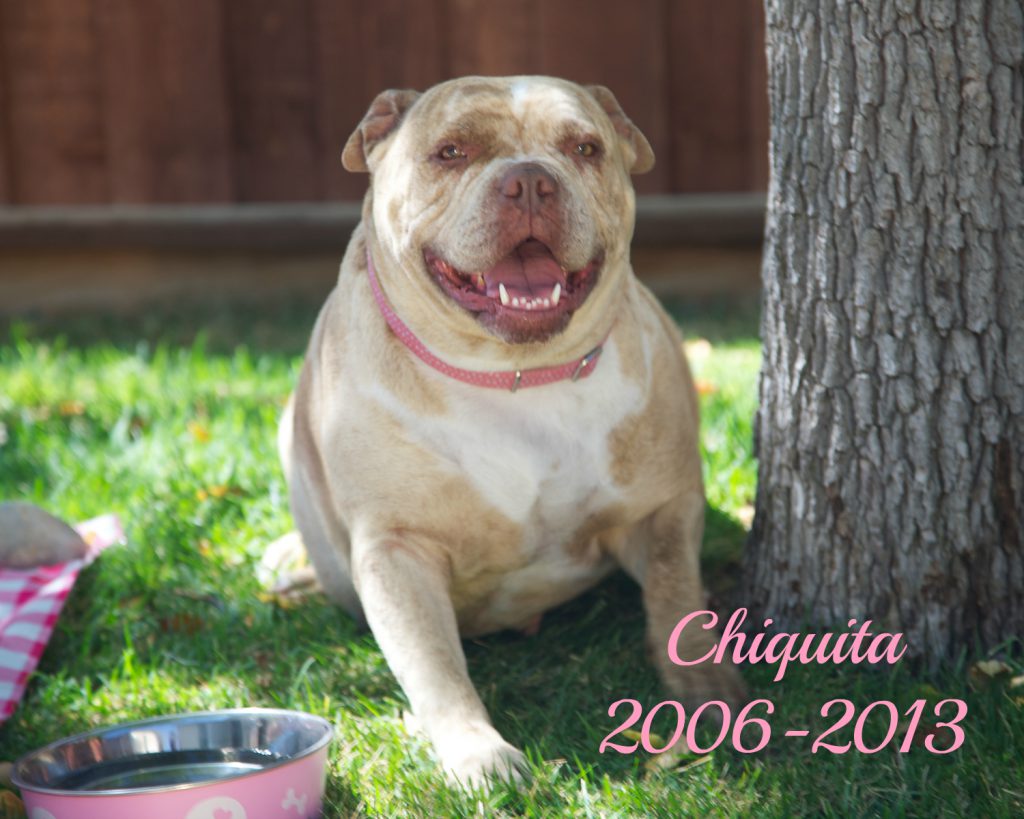 It took about two minutes in Chiquita's company for her to find the place in my heart that will be hers forever. In the two months that she lived with us before moving on to her permanent home, that initial bond deepened and grew stronger every day, and as devastating as it was to let her go, I knew she was going to the best place we could ever want for her; lots of space to run now that she was able to run again, a comparably-sized four-legged friend to play with, and a family who would love her every bit as much as we did. The rest of her life would be good, and for a creature whose life hadn't always been that way, that was all I asked.
Sadly, the rest of her life was only a year and a half. But in that year and a half, as in the two months before it, she was loved, and spoiled, and cherished in the way she deserved to be; as one of the sweetest, most gentle souls the Universe has ever seen fit to create. It was no mistake on the part of her creator that that soul was housed by a body many would shun and fear throughout the course of her too-short life, for simply by being, she was an example, a mind-changer, a lesson in taking a moment to think before you judge.
So, my sweet beautiful girl, this is for you. As you were never allowed to be during your life, you were in the kitchen with me today.
Chiquita's Amber & Tan Bundt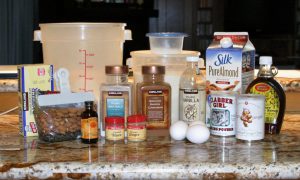 3 cups flour
1 tsp baking powder
1/2 tsp baking soda
1 tsp salt
1 tsp cinnamon
1 tsp ground ginger
1 tsp ground mace
3/4 cup almond milk
3 large eggs, separated
1 cup butter, softened
1 tsp vanilla extract
1/2 tsp orange extract
1 cup sugar
1/2 cup maple syrup
3 tbsp + 1 tbsp crystallized ginger
1 cup + 1 tbsp chopped almonds
Preheat oven to 350
In a small bowl, combine almond milk and 3 tbsp crystallized ginger. Stir well and set aside.
In a medium bowl, stir flour, baking powder, baking soda, salt, cinnamon, ground ginger, and ground mace until thoroughly combined. Set aside.
In a small bowl, beat egg whites with electric mixer at medium speed until soft peaks form. Set aside.
In a large bowl, cream butter and sugar until smooth. Add egg yolks, vanilla extract, orange extract, and maple syrup. Remember how much Chiquita loved eggs and try not to cry into bowl. Realize that this particular bottle of maple syrup was part of a housewarming gift from a friend who was staying with you when you first brought Chiquita home. Remember how you warned him not to let her on his bed because once there, she would never leave. Remember how she never left. Blend ingredients at low speed for about a minute.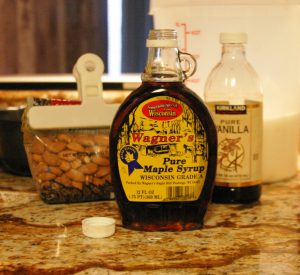 Stop pretending you don't need to go get a tissue. Go get a tissue.
Add almond milk/ginger mixture, and blend at low speed for another minute.
Add 1 cup chopped almonds and stir until evenly distributed.
Add combined dry ingredients one cup at a time, stirring after each addition, then blend on low until smooth.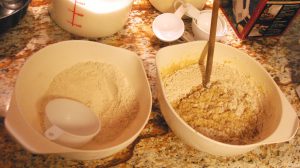 Fold egg whites into batter. Do not think about the fact that they're eggs.
Go get another tissue.
Pour batter into greased Bundt pan and bake for 50-55 minutes, until top is golden brown.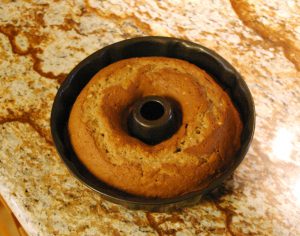 Allow cake to cool in pan while you make the Maple Glaze.
Maple Glaze
1/4 cup butter
2 tbsp flour
1/4 cup maple syrup
Dash of salt
In a small saucepan, melt butter over medium-low heat. When completely melted, add salt, then whisk in flour one teaspoon at a time, making sure mixture is lump-free before adding next teaspoon. When all the flour is added and blended, add maple syrup and increase heat to high. Stirring constantly, bring mixture to a boil and immediately remove from heat. Continue to stir for 1-2 minutes, allowing mixture to thicken.
Turn cake onto plate, and while both are still warm, drizzle glaze over top of cake. Sprinkle with 1 tbsp crystallized ginger and 1 tbsp chopped almonds.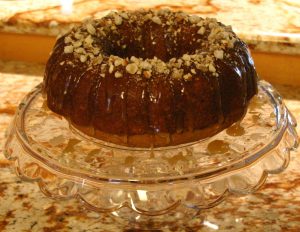 Spend the rest of the day wandering around misty-eyed, remembering a big clumsy girl with a goofy smile, and the way she would pause at the bedroom doorway to pick up whatever shoe might be handy before making her way to the living room in the mornings, and the look on her face the first time she was allowed on the couch, and how she always truly believed she could outrun the water on her coat after a bath.
Have a piece of cake for dessert later that evening. Insist the outrageous plot twist in that CSI: Miami rerun is actually very sad, and that's all it is. Go get another tissue.
Fall asleep that night knowing your girl is in a better place, where she was never overweight, never had hip troubles, and no one was ever afraid of her just for being a big beautiful pittie.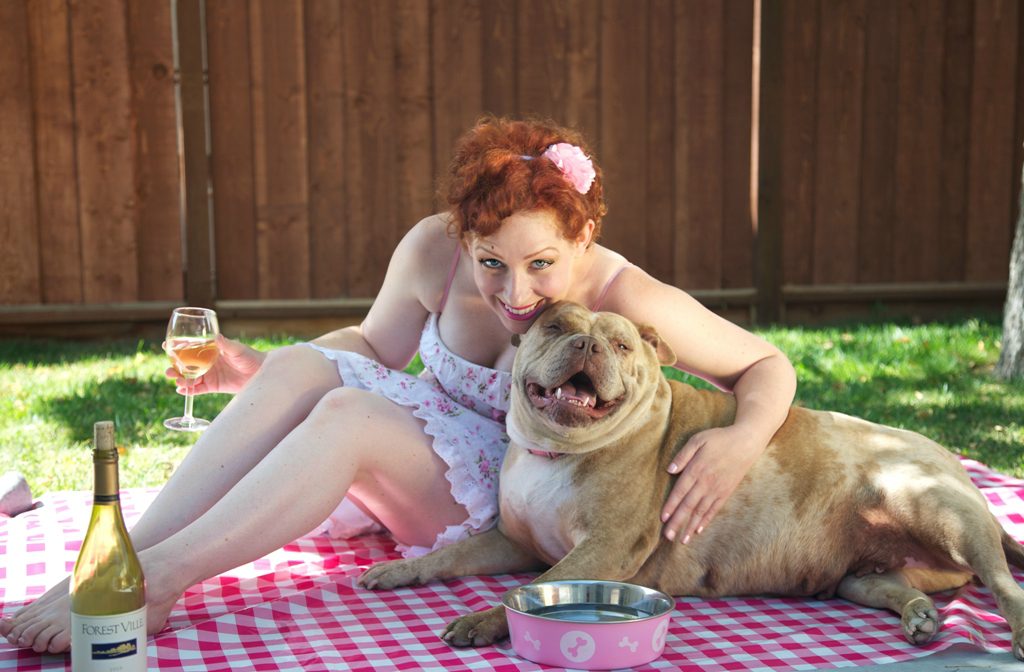 see all the Bundt posts
return to The Blog

I was here and read this!