SILLY CONTEST OF THE MONTH ~ YOUR SIGNATURE YOGA POSE
If you created a yoga pose, what would you call it? Mine would be the Conniving Pigeon. It would probably look something like this.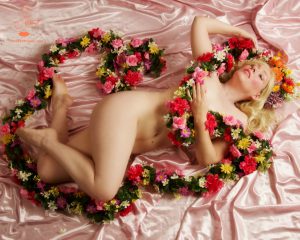 Leave your signature yoga pose in the comments. On April 30, a name will be drawn at random and the winner will receive a signed print of the above photo.