SILLY CONTEST OF THE MONTH ~ TALK ABOUT OUR SILLY PROJECT!
We have launched a new project over on Kickstarter. It's a book about outdated tech and poetry and boobs called 'Obsoletica'. But it won't happen without a little help from our friends. That's where you come in, friend.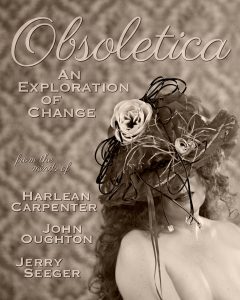 We need you to help spread the word about our Kickstarter. Share it on your social media pages, blogs, websites, wherever you think it should be shared. Then come back here and leave a comment with the link where you did the sharing so we can verify it (make sure it's public so we can see it!). EVERY SHARE will count as an entry into a drawing we will do at the end of the Kickstarter campaign (August 31) if we successfully fund the project, and TWO lucky sharing souls will each win a copy of the book.