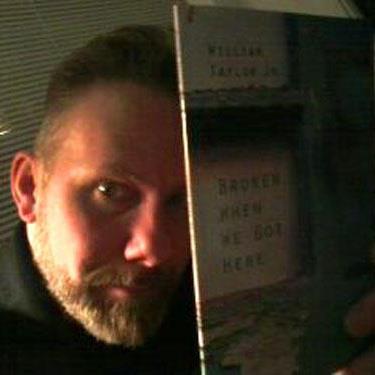 Guest Poet
San Francisco Poet & Painter
William Taylor Jr. is a San Francisco-based poet, painter, drinker, and professional layabout. He is an Acker Award recipient and Pushcart Prize nominee who has been featured in numerous print & web publications including The New York Quarterly, The Chiron Review, and Catamaran Literary Reader, as well as being a repeat and favorite contributor to our own Poetic Pinup Revue. He has published several poetry collections including To Break the Heart of the Sun, The Blood of A Tourist, Broken When We Got Here, and most recently the chapbook Music For Ghosts, as well as the prose collection An Age of Monsters.
He is also the man responsible for this amazing painting he surprised me with based on an image from the 'Feline' gallery, which he graciously donated along with signed copies of a stack of his books for a fundraiser auction we ran.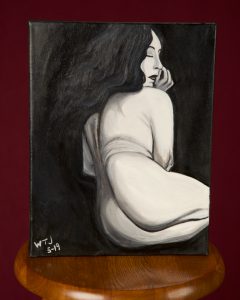 and someone I am honored to call a friend.
Learn more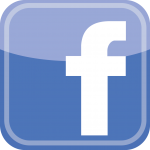 Check out his work on Goodreads