A place for random bits
THE 2021 SUMMER OF 1000 TOMATOES
Will this be the year we indeed have The Summer of 1000 Tomatoes? Only time will tell. And this graph, this graph will also tell so feel free to come back and look at it.
THE PATREON PETITION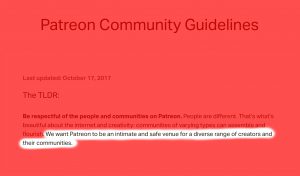 We have a petition over at change.org urging Patreon to show ALL creators in site search results. Please click the image above to visit the petition page, read all about it, sign and share.