CHARITY OF THE MONTH – National Breast Cancer Foundation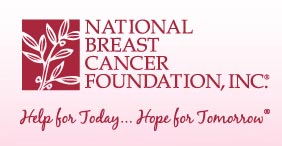 The National Breast Cancer Foundation was founded in 1991 by breast cancer survivor Janelle Hail. NBCF continues to grow every year to help more and more women around the world by educating them about breast cancer and providing free mammograms to women in need.
During the month of October, 10% of all print sales and 50% of all props & memorabilia sales will be donated to this organization. Additionally, proceeds from the Party of One Fundraiser will be divided between NBCF and Dori: Alive to see 35, detailed below.
OTHER PEOPLE'S FUNDRAISERS YOU SHOULD KNOW ABOUT
DORI: ALIVE TO SEE 35
When I first started featuring Guest Pinups on the site, one of the first was a group of models doing a benefit calendar for a young woman named Dori who at the age of 26 had been diagnosed with Stage 3 breast cancer. Dori's journey since then has unfortunately not been smooth or gotten any easier, but she's still here, serving as not only an inspiration but also a teaching moment for anyone who may think that breast cancer stays limited to boobs. Please click on the image above to read more about Dori, and consider donating if you're able, or purchasing something from the Party of One Fundraiser, proceeds from which, as stated, will be divided between Dori's fundraiser and the National Breast Cancer Foundation.